The Axisflying KOLAS 7″ is the company's second folding FPV frame kit. While the KOLAS 6 adopt a vertical folding mechanism, the new Kolas 7 horizontal one. Axisflying claims that the volume of the drone is reduced by 40% when folded, making it travel-friendly. It has two versions: Standard (analogue FPV) and Air Unit (HD Digital).
Intended for long-range aerial shootings, the Axisflying KOLAS 7 comes with GPS and GoPro 10 mounts. The frame is made from T700-type carbon fibre, and it has 2.5mm top and bottom plates, respectively 6mm arms. It can be equipped with brushless motors with 16x16mm or 19x19mm mounting patterns.
#AD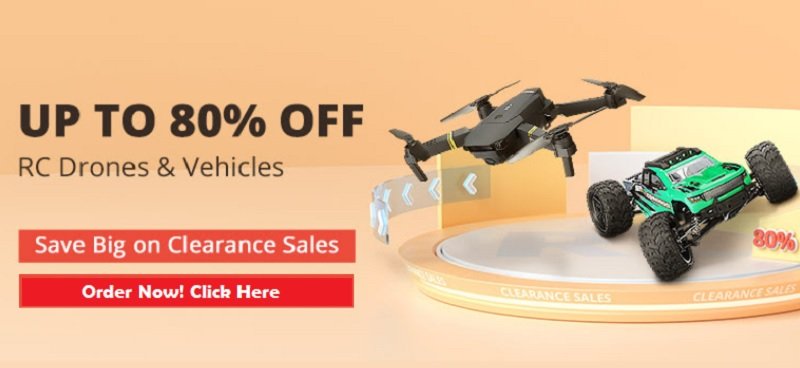 Axisflying recommends using their iStack F722 DJI FC + 50A ESC on the KOLAS 7 FPV drone. Both the flight controller and VTX can have a 20x20mm or 30.5×30.5mm mounting pattern.
For 7″ and larger FPV drones is recommended to use 6S LIPO batteries. You can opt for 1800-2600mAh LIPO packs for freestyling or VTV6 3000-4000mAh 8650 LiIon packs for long-range flights.
KOLAS 7 frame kit specifications
| | |
| --- | --- |
| Carbon material | T700 |
| Wheelbase | 298mmm |
| Weight | 257grams |
| Bottom plate thickness | 2.5mm |
| Top plate thickness | 2.5mm |
| Arm thickness | 6mm |
| Bottom-to-top plate distance | 30mm |
| FPV Camera space | 14~20mm |
| Stack mounting | 20x20mm & 30.5×30.5mm (M3) |
| VTX mounting | 20x20mm & 30.5×30.5mm (M2) |
| Propeller size | Max 7 inch |
| Motor mounting pattern | 16x16mm & 19x19mm (M3) |
| Action camera mount | GoPro action camera compatible |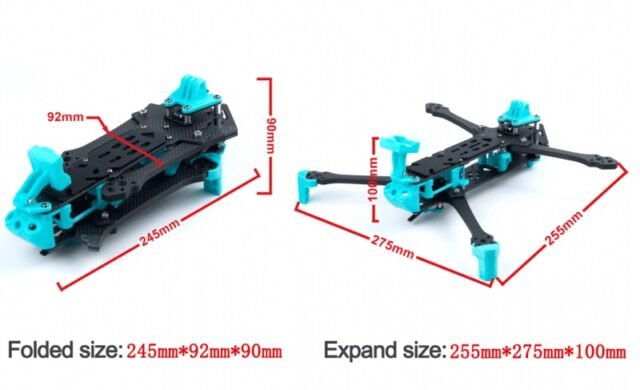 Axisflying KOLAS 7 FPV drone: Recommended hardware
C287 KV1350 brushless motors
HQ 7035 propellers
iStack – F722 DJI FC + 50A 128K PWM ESC
1800-2600mAh 6S LIPO or VTV6 3000-4000mAh 6×18650 LiION
DJI Air Unit, DJI V2, Caddx Vista, RunCam Link Walsnail Avatar digital VTX or 600mW 5.8G analogue VTX
M80Q-5883L GPS Module
GoPro 11 action camera