A lot has been done to prepare for air taxis to become an alternative way of transport for European citizens. A comprehensive study on Urban Air Mobility conducted on behalf of EASA has given clear indications of what European citizens would think a good way forward.
Here just a few numbers from the report to put this into perspective:
| | |
| --- | --- |
| | 83% show positive attitude towards Urban Air Mobility (UAM) in general. This number has confirmed that UAM and related air mobility has strong support from the general public. |
| | |
| --- | --- |
| | 49% are ready to try out air taxis. Nearly half of participants of the study would be ready to give it a go. So, an overall endorsement and good reason for regulators and manufacturers to get going.  |
| | |
| --- | --- |
| | 51% anticipate a reduction in traffic jams and 48% see reduction of local emissions. |
Air taxis – passenger transport
With a number of test flights of air taxis taking place in European skies, the community is now getting ready to implement urban air mobility, both by putting in place suitable aircraft and the necessary infrastructure on the ground. There are some use cases that have been highlighted in the UAM study.  In this article, we will concentrate on a particular use case – the air taxi.
EASA Light article 'VTOL design for Urban Air Mobility' already outlined the design specifications that are anticipated when it comes to Vertical Take-Off and Landing (VTOL) aircraft which will be used for passenger transport as air taxis.
But there are other important aspects when it comes to passenger transport, such as flight corridors and routes for air taxis.
The main usage of air taxis, at least to start off with, will be to transport one or more passengers with a pilot on board for the flight.
Air taxis will use urban skies, providing an alternative to the already congested road and rail infrastructure in densely populated areas. The first step will be to put in place some routes between major transport hubs, for example, a journey between a railway main station and a local airport. on such a journey, the air taxis would follow, at the beginning and until experience is gained, fixed pre-approved network of flight corridors.
Flight corridors – safety for people in the air and on the ground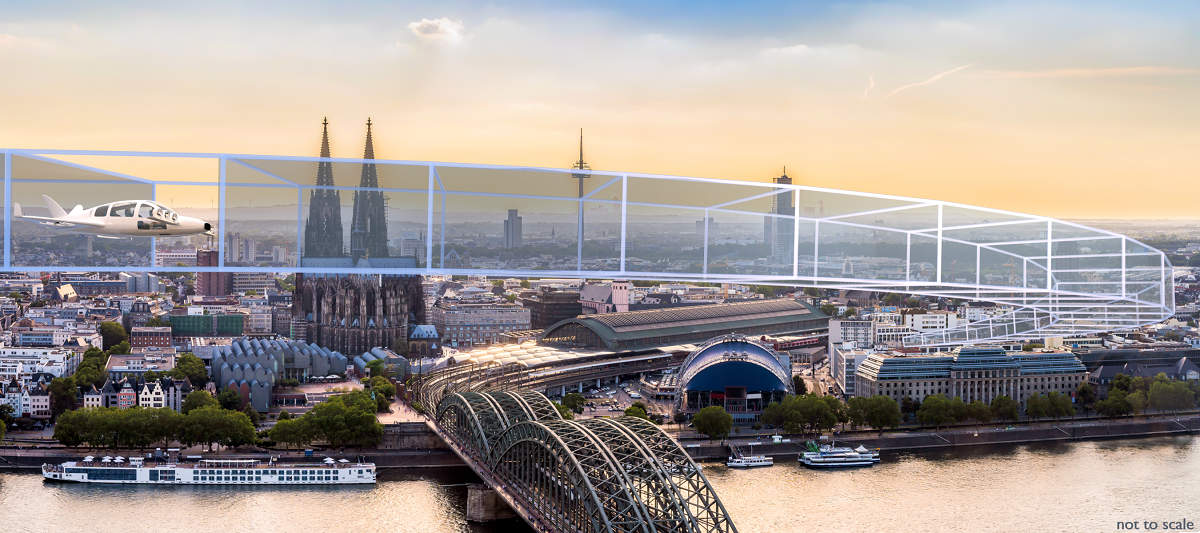 Imagine 'Flight Corridors' as lanes in our urban skies, that air taxis follow for passenger transport.
Flight corridors are set up to ensure safety for the air taxis, pilots and passengers, on board, as well as for people and their properties on the ground.
They will be designed to keep environmental emissions such as noise to a minimum in densely populated areas, while still ensuring efficient transport.
Typical flight corridors can take the air taxi over water, such as a river, a big lake or the sea. This is to minimize the risk for people and properties on the ground. However, this will mean that extra safety equipment needs to be carried onboard the air taxi, and the pilot and passenger(s) must be briefed for any emergency procedure that would involve an emergency landing on water.
Flight corridors will connect the place of departure to the place of arrival of the air taxis. Those places in which an air taxi can take off and land is known as a vertiport.
The EASA Light article on vertiports gives an insight into departure and arrival hubs/vertiports, where and how they could be integrated into our cities.
Who will offer air taxi flights?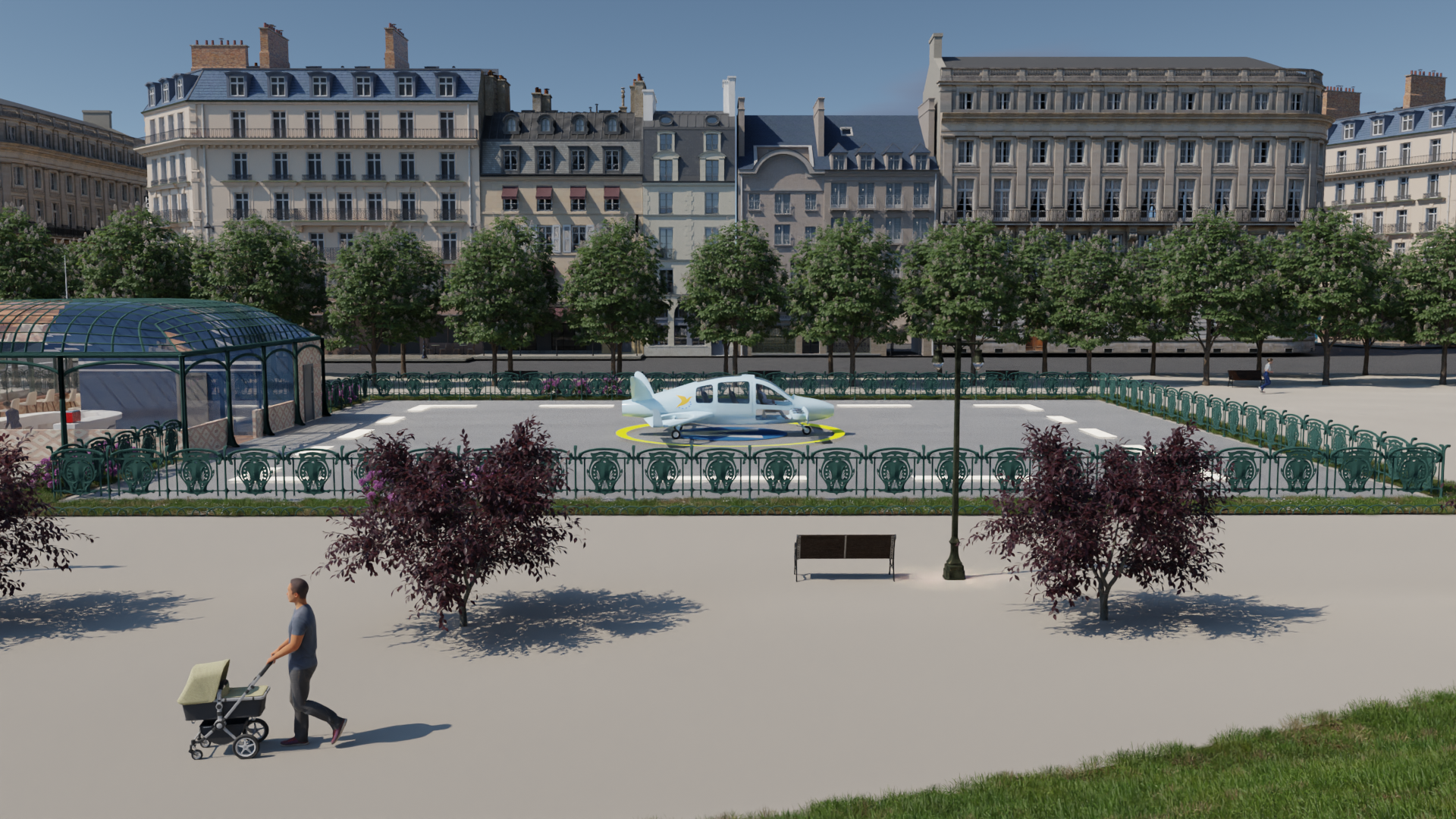 Air taxi services might be offered in a similar way to the model currently in place for taxi services. Air taxi services could be offered directly by manufacturers or small companies and would cater for short journeys within urban environments.
All of this depends on the flights that they intend to offer, the flight path they take, the number of people on board the aircraft and the configuration of the air taxi.
With only a small number of passengers on board, the limited space and a relatively short flight time, traditional onboard services such as drinks, food or duty free would not be commercially viable or necessary.
Traditional airlines might also offer such short air taxi services as transport connections to the airport.
Setting the scene for air taxis operations in cities
EASA has proposed rules for the operation of air taxis in cities, the first comprehensive proposal for such regulations to be issued world-wide. The new rules will define the operation of air taxis and emergency medical services using VTOL aircraft.
If you want to learn more details, EASA published a press release 'The world's first rules for operation of air taxis in cities'.
Stay informed and up to date – follow EASA Light
EASA will share all the latest information on VTOLs, vertiports and developments relevant for citizens and passengers. Take a look at our articles on VTOLs, drones and other areas on EASA Light.
Create an account and follow us on EASA Light to stay up to date
Related Content
The world's first rules for operation of air taxis in cities