The DJI Mini 2 SE is a lightweight, foldable drone that captures high-quality aerial footage without breaking the bank. In this article, we'll look closer at the features and capabilities of the DJI Mini 2 SE and help you determine if it's the right drone for you.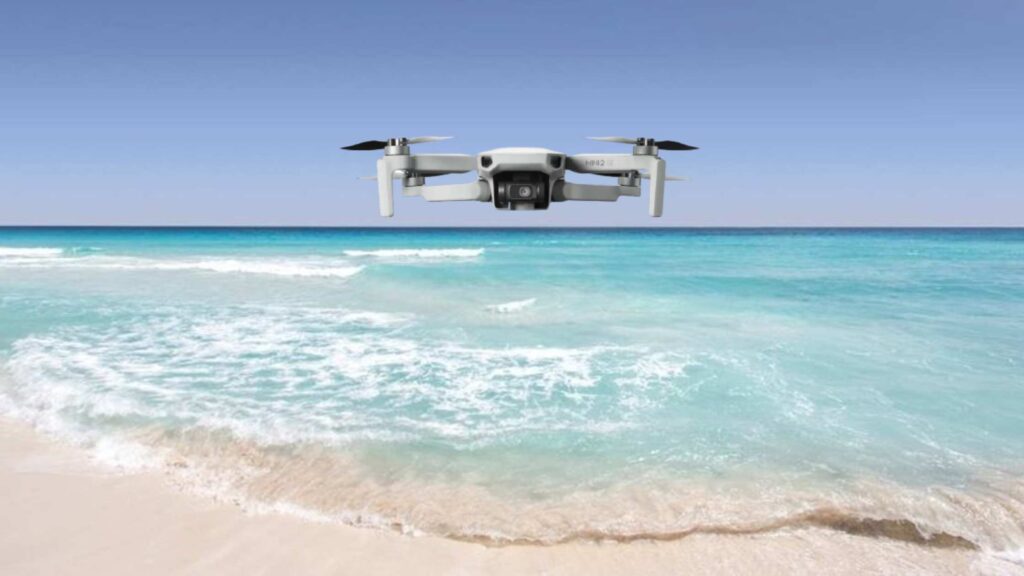 DJI Mini 2 SE Overview
The DJI Mini 2 SE is a compact, lightweight drone that is easy to use and has advanced features, including the ability to record 2.7k video, 10km video transmission, and a maximum flight time of 31 minutes. It also has intelligent modes that make capturing professional-quality footage easier and a wind resistance of 38kph (Level-5), making it suitable for flying in challenging conditions.
Design
The DJI Mini 2 SE looks nearly identical to its predecessor, the Mini 2 and the Mini SE. They share the same design, and even the batteries are interchangeable between the Mini 2 and Mini SE. However, there are minor differences between the three models. Despite this, there are still good reasons to invest in the Mini 2 SE, and it is an excellent drone for those beginners looking for a high-quality, compact device.
The DJI MINI 2 SE is a lightweight and foldable drone, weighing less than 246 grams when you include its Intelligent Flight Battery, propellers, and microSD card. You won't need an FAA certificate if you use it for a hobby, but you should still follow drone regulations in your area. The drone has GPS, GLONASS, and Galileo capabilities, making it reliable and highly accurate. It can capture smooth and stable footage even in challenging environments.
Camera & Gimbal
The Mini 2 SE drone features a 1/2.3-inch CMOS sensor capable of recording video at a resolution of 2.7K. Additionally, it can capture still images at a resolution of 12 megapixels, ensuring that every detail is captured in stunning clarity.
One of the most significant differences between the Mini 2 SE and its predecessor, the DJI Mini SE, is that the former can capture raw photos. This feature is highly sought after by professional photographers and videographers, as it allows them to have greater control over the final output of their images. The ability to capture raw photos also means that users can retain more detail in their images, providing them with greater flexibility when it comes to editing and post-processing.
The Mini 2 SE drone's camera capabilities also include a wide range of intelligent features, such as panorama and HDR modes, which allow users to capture stunning panoramic views and high-contrast photos. It also features a 4x digital zoom, allowing users to get closer to their subjects without compromising image quality.
Another key feature of the Mini 2 SE is its 3-axis gimbal, which provides smooth and stable footage with the camera sensor. The gimbal compensates for unwanted movements or vibrations, ensuring the camera remains stable and level.
Sensing System
The Mini 2 SE drone is equipped with a downward sensor but lacks obstacle avoidance capabilities, which could be a downside for users who demand this feature. Additionally, there is no active track feature, meaning users cannot track moving subjects automatically.
Flight Performance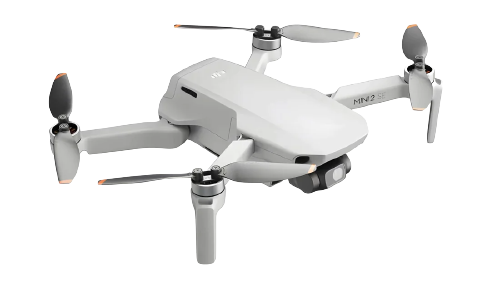 The Mini 2 SE drone has several impressive features, making it a popular choice for beginners. One of its most remarkable capabilities is its 31 minutes max flight time, much longer than most drones in its class.
In addition to its extended flight time, the Mini 2 SE drone is also capable of HD video transmission up to 10 km. This means that users can view and control the drone's footage from a distance, giving them greater flexibility and control over their aerial photography and videography.
The Mini 2 SE drone is also incredibly easy to use, thanks to its intuitive flight control features. One-tap takeoff and landing, for example, allows users to easily and quickly get their drone in the air or back on the ground with just one touch of a button.
Stable hovering and return to home (RTH) features ensure the drone remains stable and secure while in flight and returns safely to its starting point when needed.
Remote Controller & Video Transmission
The Mini 2 SE drone comes with the RC N1 controller, now considered the standard type of controller. The remote control utilizes the advanced ocusync 2 technology to provide users with an impressive range of up to 10 kilometers( 6.2 miles), far exceeding the enhanced WiFi capabilities of the DJI Mini SE. With the ocusync technology, users can enjoy a more stable and reliable connection, ensuring smooth and uninterrupted flight.
The ocusync technology and controller system used in the Mini 2 SE drone are similar to what we have seen in the Mini 2 drone. This advanced transmission technology enables users to have full control over their drone, allowing them to fly it with ease and precision.
Pricing
The DJI Mini 2 SE is designed for beginners and is priced at $369 for the basic package. For those looking for more accessories and options, the Mini 2 SE Fly More Combo is available for $519, which includes extra batteries, propellers, and other useful accessories.
Comparison DJI Mini Series Specs
| | | | |
| --- | --- | --- | --- |
| Specifications | DJI Mini 2 SE | DJI Mini 2 | DJI Mini SE |
| Camera Sensor | 1/2.3-inch CMOS | 1/2.3-inch CMOS | 1/2.3-inch CMOS |
| Effective Pixels | 12 MP | 12 MP | 12 MP |
| Max Video Bitrate | 100 Mbps | 100 Mbps | 40 Mbps |
| Video Resolution | 2.7K/30p | 4K/30p | 2.7K/30p |
| Video Transmission System | OcuSync 2.0 | OcuSync 2.0 | Enhanced Wifi |
| Max Flight Time | 31 min | 31 min | 30 min |
| Max Transmission Distance | 10 km (FCC) | 10 km (FCC) | 4 km (FCC) |
| Max Wind Speed Resistance | Level 5 | Level 5 | Level 5 |
| Obstacle Avoidance | N/A | N/A | N/A |
What is the difference between DJI Mini 2 SE vs Mini 2?
The most notable difference between the DJI Mini 2 SE and Mini 2 is that the Mini 2 SE lacks a 4K camera but has a 12-megapixel camera that can shoot 2.7K video at 30fps. Meanwhile, Mini 2 can shoot 4K video at up to 60fps, offering superior capabilities.
Is DJI Mini 2 SE better than Mini 2?
The Mini 2 SE is a refresh of the original Mini SE, and while it is still a great option for beginners, the Mini 2 offers slightly better overall capabilities, like capturing 4k video quality footage.
Is the DJI Mini SE 2 worth it?
The DJI Mini 2 SE is a great option for those who want to explore drone photography without breaking the bank. It's ideal for beginners because it can capture 2.7k videos, perfect for social media(like Instagram or Facebook) or recreational use.
Which one should I buy, dji mini 2 se or mini 2?
If you are a beginner or looking for an affordable option, the DJI Mini 2 SE is a good choice. However, if you want more advanced features and capabilities, such as a 4K video, the DJI Mavic Mini 2 would be a better option. If you have the budget, then go for the DJI Mini 3 or Mini 3 Pro.
In conclusion, the DJI Mini 2 SE is a solid choice for those who want to try drone photography without spending much money. It offers decent features such as a 2.7K camera, a compact, lightweight design, and uses Ocusync 2 video transmission system.
However, it lacks some of the more advanced features of the Mini 2, such as 4K video capability. Choosing between the Mini 2 SE and the Mini 2 will ultimately depend on your needs and budget. Overall, the Mini 2 SE is a great entry-level option for beginners wanting to start with drone photography.