The Amax F5, designed in Germany, is a popular FPV frame aimed for freestyle. This review will look closely at the "L" version, optimized for long-range flights. The Amax F5L can be equipped with both analog and digital FPV systems. It can accommodate 16, 19, and 20mm FPV cameras.
Freestyle FPV drone frames are designed specifically for freestyle flying, which involves performing acrobatic maneuvers and tricks. These frames are built to be lightweight, durable, and capable of withstanding the high-speed impacts and crashes often part of freestyle flying. The Amax F5L's 6mm arms are durable and easy to replace by design.
Amax Inno, instead of just replicating a common 5″ frame structure and adding their logo, tried to create something new and more durable. The F5L frame can be equipped with AMAX Bando 2305.5/2306 or Performante 2306 motors.
AMAX INNO FPV parts review
Disclosure: I received this frame kit and set of motors as part of a product review collaboration with AMAXInno. Although the products were offered for free, all opinions in this article remain my own, and the sponsor did not influence me.
Besides a wide range of drone frames (2-10″) and a huge variety of motors (13xx, 20xx, 22xx, and 23xx in many KV options), AMAX also provides other FPV accessories that include flight controllers, ESC boards, chargers, and VTXs.
AMAX has two 5-inch frame series. As their name suggests, the"F" family is specially designed for freestyle, and the "R" is for FPV racing competitions. Only the F-models can be equipped with a GoPro or other action camera for 4K video recording.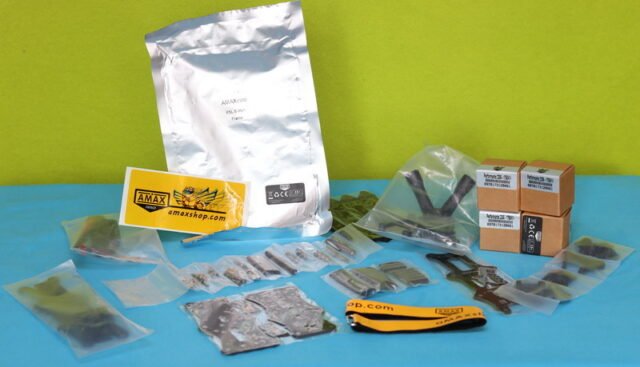 AMAX's F5 frame kit has three design variations. The F5 has a standard structure, the F5S is thin and light, and the F5L has a long tail for DJI Air Unit (HD digital VTXs).
Amax F5L long-range FPV frame
When something is well made, intended for heavy-duty work, without compromising weight, we use the word "Bolshoi"; this word best describes the AMAX F5L frame. Even the included LOW ESR capacitor is the biggest I have seen on an FPV drone.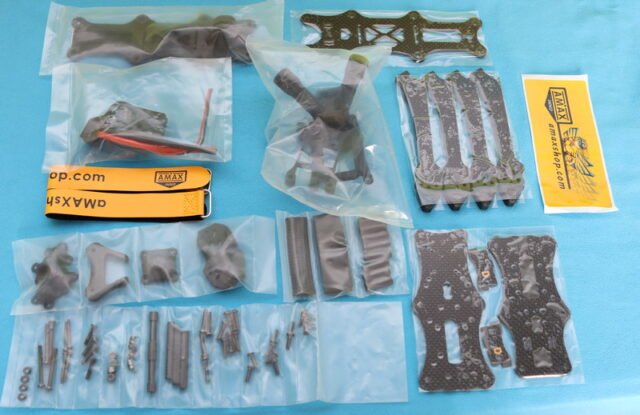 The frame kit comes in an air-tight anti-static bag. Maybe this packaging approach is effective and shipping friendly due to the compact size, but does not feel too premium. Inside the bag are other nylon bags with the parts. The screws, nuts, and standoff are packed by type and size. Some heat shrink tubes (two sizes) and four cable sleeve mesh motor wire protectors are also included. No printed user manual is provided, nor at least an exploded view of the frame. Choosing the right screw is by guessing. I had to remove and replace a few with another one because it was too long or too short. Anyway, following a few YouTube videos, you can assemble the frame in less than one hour, with or without any experience in the field.
The F5L can accommodate two stacks: 30*30mm or 20*20mm sized in front for ESC and flight controller, and a second one on the back with 16*16mm and 20*20 mounting patterns supporting DJI O3 Air Unit, Caddx Vista, Walksnail Avatar, and the HDZero Freestyle VTX.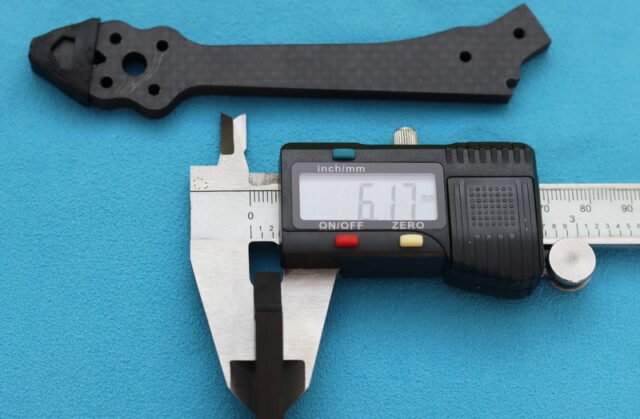 Its massive 6.2mm arms are between two 2.5mm plates. Each uses two screws and can be replaced without taking apart the entire drone. The arms are slightly curved and the tips are equipped with TPU protectors. The Amax F5L TPU parts kit includes five landing pads (one under each motor and a fifth one in the center) for a smooth landing. The XT60 TPU mount can also accommodate the 1200uF/35V LOW ESR capacitor, RX module, and buzzer.
A 3D printed anti-slip padding with an integrated GoPro camera mount fully covers the 2.5mm top carbon fiber plate. AMAX recently published most of its 3D project files at Thingiverse so that you can print the TPU parts by yourself. They promised to publish the DJI O3 Air Unit compatible antenna mount in a few weeks. 
Amax F5L technical parameters
Material
Carbon fiber
Arm Thickness
6mm
TopMiddleBottom plate thickness
2.5mm
Motor mounting pattern
16x16mm
Propeller size compatibility
5/5.1 inch
FPV camera mount size
14mm/19mm/20mm
FC Stack mounting patter
20*20mm (M2)
30.5*30.5mm (M3)
VTX mounting holes
16*16mm (M2)
20*20mm (M2)
W/o TPU parts
126 grams
AMAX Performante 2306 motors
Amax's 22-23 motor series includes Bando, Superleggera, and Performance editions. All Amax motors have a unique, unmistakable full-metal body appearance. The P2306 motors are packed in a small cardboard box with four m3x8 mounting screws and a 5mm self-locking propeller nut. The motor weighs about 28 grams and has 150mm long wires. The KV number is labeled on the stator's base, and the model number is on the rotor (bell).
Generally, a drone brushless motor has two numbers in its product name. In the case of a 2306 1750KV motor, the first 2 digits (23) are the stator's width in mm, and the last two (06) are the stator's height. The second parameter of a brushless motor is the KV value, defined as the number of revolutions per minute (RPM) that the rotor will turn when one volt is applied to its terminals without any load (attached propeller). These motors are suitable for 4s and 6s power options.
Adopting wave structure cooling (airflow rings) and a half-hollow shaft, the Performance 2306 motors claim to be "almost indestructible".
Performante 2306 key features
Designed in Germany;
Half-hollow shaft design for strength and lightweight;
Fully encased magnets in the new A-Bell design;
Wave structure on the bell for enhanced cooling and robustness;
Wide range of KV options.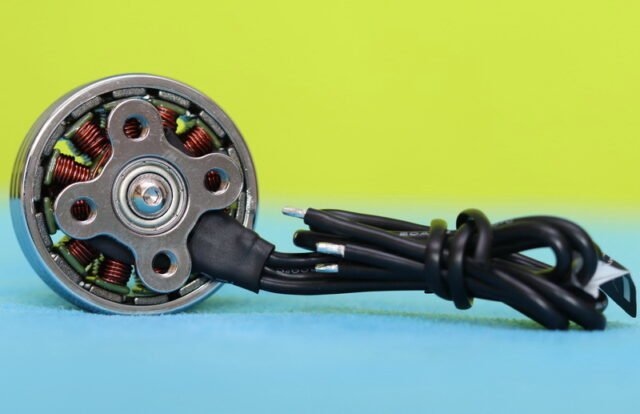 Performante 2306 motor technical specifications
| | |
| --- | --- |
| KV options | 1250|1500|1750|1850|1950|2050|2150|2350|2550|2750|3000 |
| Input Voltage | 2-6S Lipo (depending on the KV option)  |
| Configuration | 12N14P |
| Wire length | 150mm |
| Shaft Diameter | 5mm |
| Mounting pattern | 16*16mm |
| Weight | 27.3g w/o wires |
| Dimensions | Φ28 5×27 4 |
Pricing and availability
The motors and frame kit shown in this review can be purchased directly from AMAX's website and other RC retailers such as Banggood, eBay, USA GetFPV, PyroDrone, Korea DronePilot, and China TaboBao. The Performante 2306 motors are priced at $29.99 or 27.66€ from their official German store. The F5L frame kit with TPU parts included is priced at $83.54, and w/o 3D printed parts for $62.99.
What else is needed?
To complete this FPV drone, I will use the following parts and accessories:
Flight controller:

SkyStarsRC F722HD

Electronic speed controller (ESC): FlyColor Trinx G5 60A
Radio receiver: BetaFPV SuperD ELRS 2.4G Diversity RX
FPV system: DJI O3 Air Unit
Battery: 6S 1300mAh 150C
Optional:

GPS module for Fail-safe RTH
Self-Powered anti-lost buzzer