The GEPRC Darkstar20 is a fantastic little drone designed for indoor and outdoor flying. In this review, we'll dive into what makes this drone unique and why it's worth considering if you want a compact and high-performance FPV experience.
GEPRC Darkstar20 Specs
 FC: TAKER F411-12A-E 1-2S AIO
MCU: STM32F411CEU6
OSD: Betaflight OSD w/ AT7456E chip
ESC: Bluejay 8Bit 12A
VTX: O3 Air Unit with O3 camera
Antenna: 5.8G UFL antenna
Motors: SPEEDX2 1102 10000KV
Propellers: HQProp DT51mm x4
Weight (DarkStar20 O3 PNP): 85 grams
Receiver: PNP / ELRS 2.4G / TBS Nano RX
Recommended battery: LiPo 2S 500mAh
Flight time: up to 4 minutes
Innovative Cinematic FPV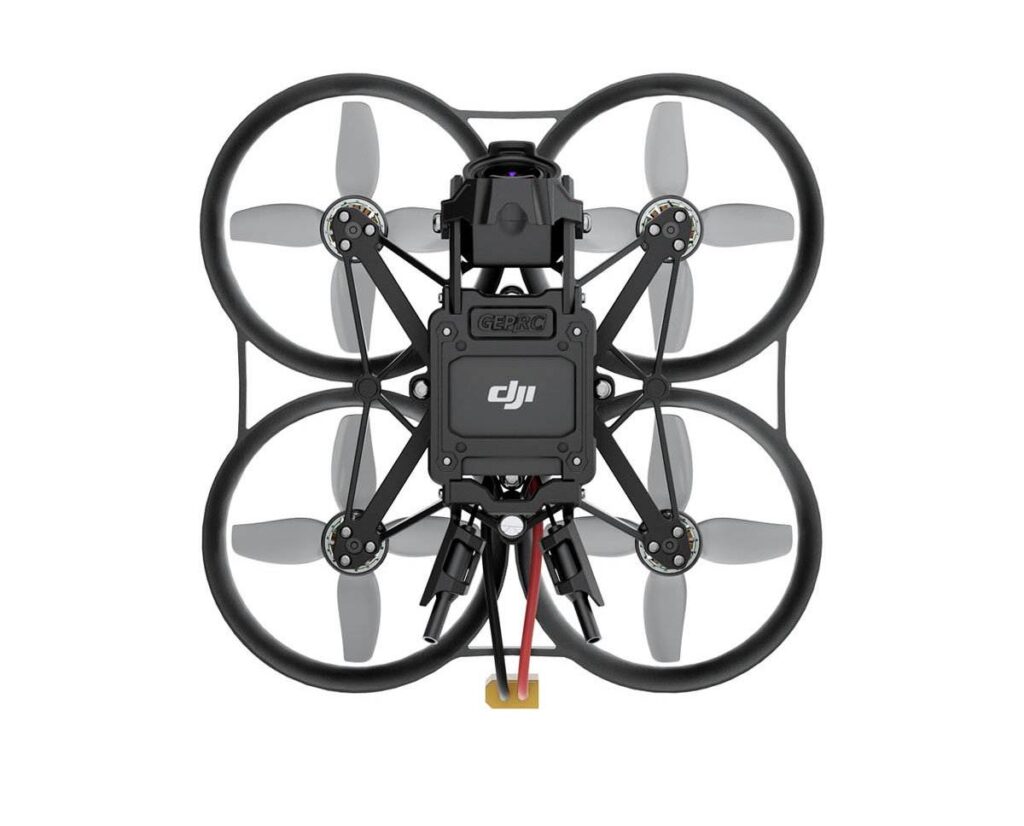 GEPRC is known for its innovation in Cinematic FPV, and the Darkstar 20 is no exception. When conventional quadcopters are too large to navigate tight spaces, the Darkstar 20 steps in as a solution. It's a small, lightweight quadcopter, weighing just 120 grams, tailor-made for indoor shooting and outdoor flying.
The Darkstar20 features a lightweight, fully-injected fuselage with a multi-dimensional triangular frame, which not only ensures strength but also gives it a sleek appearance.
Impressive Power and Efficiency
Equipped with the TAKER F411-12A-E 1-2S AIO flight system and SPEEDX2 1102 motors paired with HQProp T51MM x4 propellers, the Darkstar 20 boasts impressive power and efficiency. This setup gives the drone ample thrust, making it agile and responsive.
What sets the O3 Air Unit version of the Darkstar 20 apart is its built-in 4K anti-shake video recording capabilities. This feature allows you to capture stunning footage and create cinematic works of art.
Compact and Lightweight Design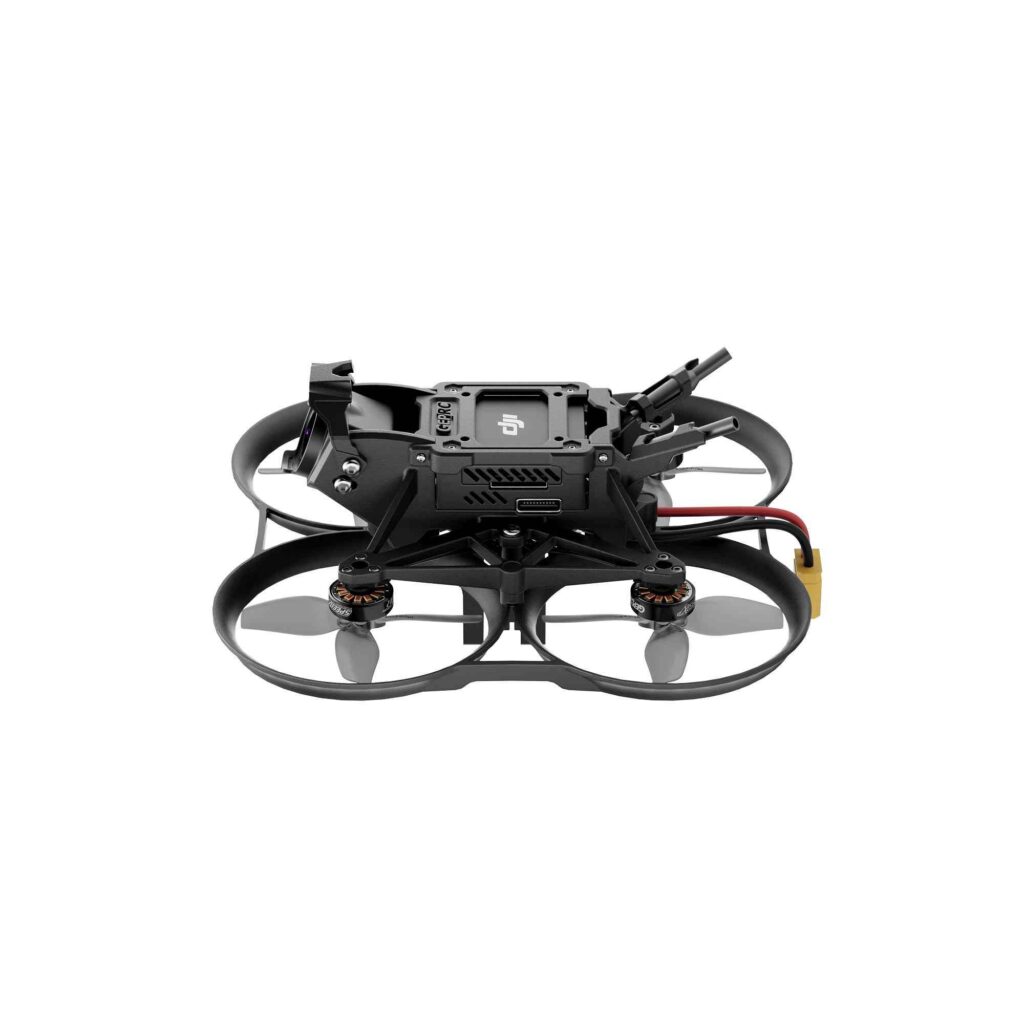 The Darkstar 20's design is all about simplicity and efficiency. It primarily comprises the high-end DJI 03 camera system and the drone's lightweight body, encased in a minimal frame. This streamlined design aligns with a popular trend in the market, catering to those seeking a sub-250-gram drone for indoor and outdoor flying. Powered by a 2s LiPo battery, it's recommended to use a 500mAh battery or less to maximize flight time, which can reach up to 4 minutes.
High-Quality Video Recording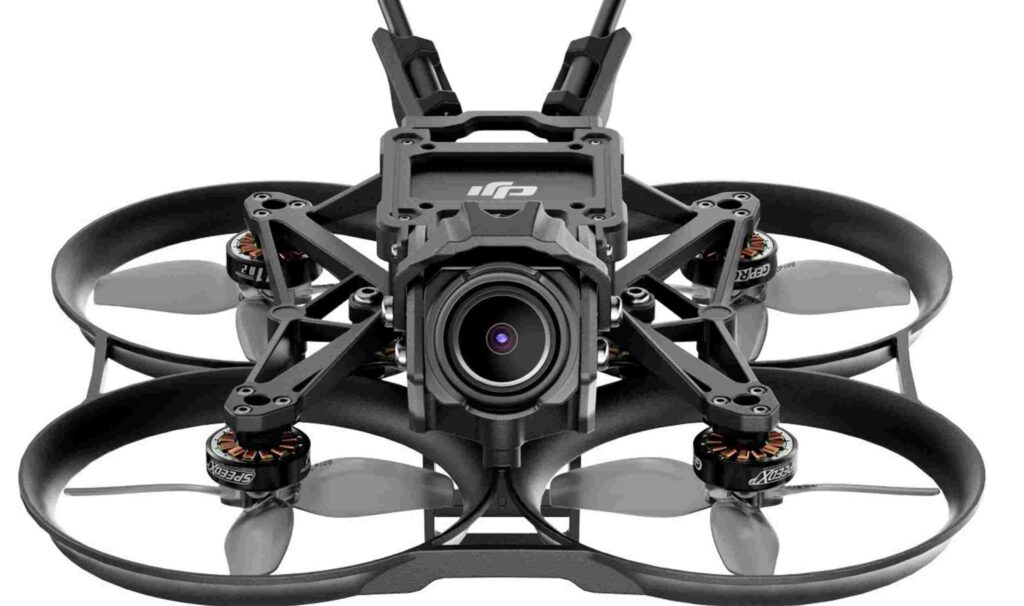 The standout feature of the Darkstar 20 is its remarkable video recording capabilities. The DJI 03 camera, with its Micro SD card slot, can capture videos at resolutions up to 4K and a smooth 120 frames per second. This level of video quality ensures you can create breathtaking aerial footage, making the Darkstar 20 an excellent choice for drone enthusiasts who value high-quality recording.
Immersive FPV Experience
For the full FPV experience, you'll need DJI FPV goggles. The DJI Goggles 2 is a perfect fit for this drone, but you can also use other compatible FPV goggles like the Integra or DJI FPV Goggles V2. These goggles seamlessly connect with the DJI 03 camera system, providing real-time video transmission crucial for precise control of this nimble drone.
Receiver Options
When you purchase your Darkstar20, you have the option to include a receiver or not. Opting for a receiver enhances your control options, with choices like ELRS or Crossfire. However, you can control the drone with your DJI remote if you prefer a minimalist setup.
Flight Perfomance
Flying the Darkstar 20 is an absolute delight. Its compact size enables it to easily navigate tight spaces, making it suitable for indoor flying. The lightweight design ensures quick and responsive flight characteristics, making it an excellent choice for FPV enthusiasts. However, the trade-off for its compact design is the limited flight time due to the 2s battery. On average, you can expect around three to four minutes of flight time, with the occasional four-minute flight under ideal conditions.
What's Included?
When you unbox the Darkstar 20, you'll find that it comes fully assembled, which is a significant convenience. The drone features a flexible frame that's both lightweight and well-ventilated. A protective bracket shields the forward camera, and UFL antennas are at the rear. The package includes a set of HQProp DT51mm x4 propellers, a plum screwdriver, a set of screws, and a GEPRC keychain.
Price
Choose your GEPRC Darkstar20 HD O3 with prices ranging from $379.99 to $409.99, depending on your preferred receiver.
The GEPRC Darkstar 20 is an impressive mini FPV drone that offers a unique and enjoyable flying experience. While it does have some limitations, particularly the shorter flight time, it more than compensates with its stunning camera quality and exceptional flight characteristics.
Whether you're a seasoned pilot or just starting your FPV journey, this drone offers a satisfying and immersive experience. Its lightweight design, compatibility with DJI FPV goggles, and various receiver options provide flexibility to cater to your preferences.