If you are looking for a quadcopter that can deliver stunning 4K FPV footage, whether indoors or outdoors, you might want to check out the GEPRC Cinelog25 V2. This quadcopter is the latest offering from GEPRC, a well-known brand in the drone industry that has been producing innovative and reliable products for both beginners and experts.
Disclosure: Some links are affiliate links. As an Amazon Associate,
I earn from qualifying purchases at no extra cost to you.
Summary
The Cinelog25 V2 is a 2.5-inch cinewhoop that features three different FPV systems: Analog, Wasp, and O3 Air Unit. Each system has its advantages and disadvantages, but in this article, we will focus on the O3 Air Unit version, which is the most advanced and expensive option among the three.
The Cinelog25 V2 is designed to take full advantage of the O3 Air Unit's capabilities, with a camera damping ball that reduces vibrations and jello and a GPS M10 chip that enables fast satellite lock and return-to-home functions. The quadcopter also has a propeller guard that protects the propellers and the surroundings from damage, making it ideal for indoor flying.
Cinelog25 V2 Specifications:
Wheelbase: 114mm
FC system: TAKER G4 35A AIO
MCU: SMT32G473CEU6
Gyro: ICM 42688-P
ESC: 8 Bit 35A
VTX: O3 Air Unit with camera
Motor: SPEEDX 1404 4500KV
Props: HQProp DT63mm*4
Weight: Cinelog35 V2 HD O3 PNP(174g±5g)
Receiver Options: PNP(built-in O3 Air Unit receiver) / GEPRC ELRS24 / TBS Nano RX
Recommended battery: LiPo 4S 660mah-850mah
Flight time: 4 – 6 minutes
GEPRC Cinelog25 V2 Features
High-Quality Video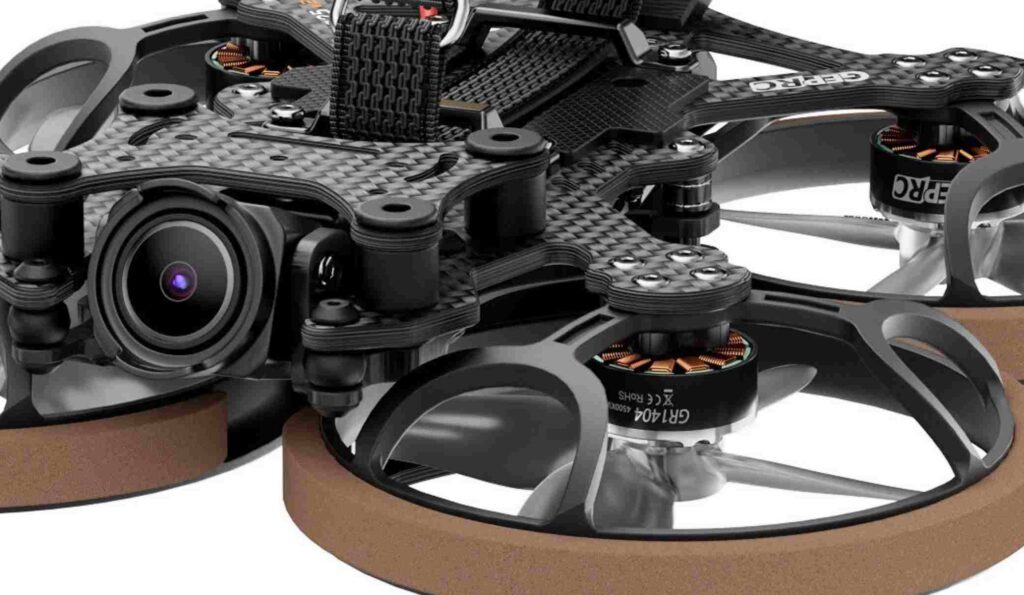 The O3 Air Unit is a digital FPV system developed by DJI that boasts a 4K camera with built-in stabilization and a powerful video transmitter that can penetrate through walls and obstacles. The O3 Air Unit is compatible with the DJI FPV goggles, which offer crystal-clear image quality and a low-latency transmission.
High-Performance AIO FC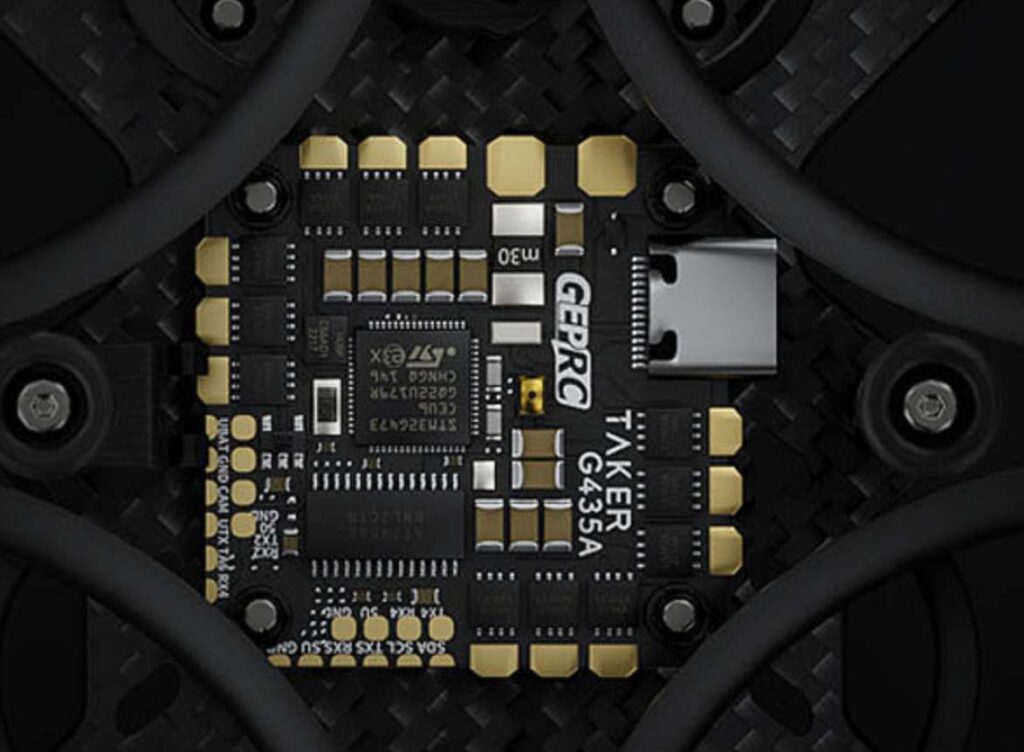 The Cinelog25 V2 is powered by the TAKER G4 35A AIO flight controller, which has a high-performance MCU and an ESC with over-current protection. The motors are SPEEDX 1404 4500KV, which provide enough thrust and efficiency for both smooth cruising and agile maneuvers. The propellers are HQ DT63mm, which are durable and quiet.
Small and Compact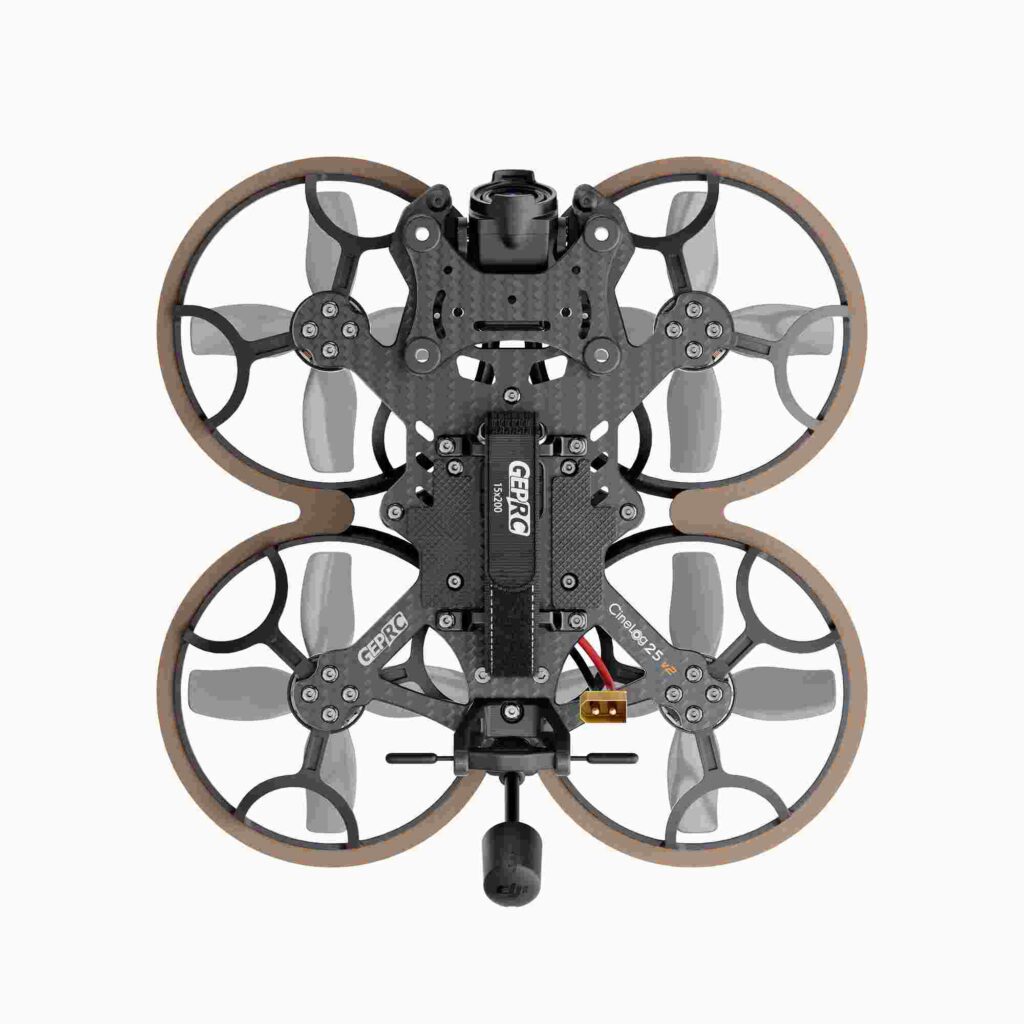 The Cinelog25 V2 has a lightweight and compact frame, with a wheelbase of 114mm and a weight of 174g (without battery). The frame is made of carbon fiber plates and aluminum parts, which make it sturdy and easy to maintain. The battery compartment has cable ties that simplify the battery installation and removal process.
Can Carry Naked GoPro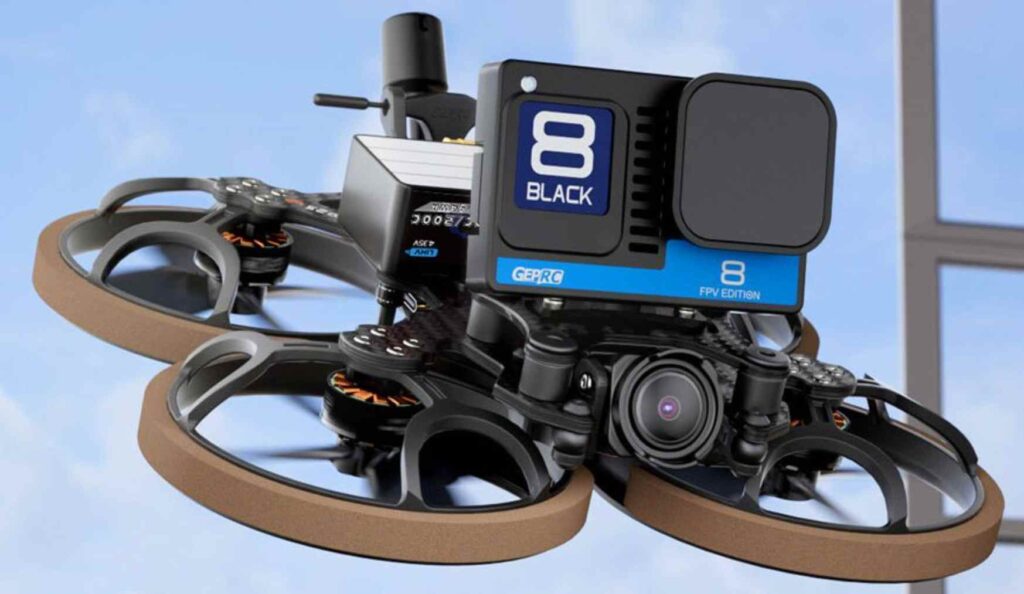 The Cinelog25 V2 can carry a Naked GoPro or other lightweight action cameras, which can further enhance the video quality and add more creative possibilities. The cinewhoop can fly for about 4 to 6 minutes with a 4S 660mah-850mah LiPo battery, depending on the flying style and conditions.
The Cinelog25 V2 is a quadcopter that redefines the standards of HD FPV cinewhoops with its impressive features and performance. It offers a smooth and stable flight experience, with amazing video quality and signal penetration. It can fly in both indoor and outdoor environments, with a high level of safety and versatility.
Reasons not to buy the Cinelog25 v2
Slightly Expensive
The Cinelog25 V2 is not without its drawbacks. The main one is the price, which is quite high compared to other cinewhoops in the market. The O3 Air Unit version costs about $490 (without a receiver), which is almost twice as much as the Analog version ($190) or the Wasp version ($390). Moreover, if you want to use the O3 Air Unit system, you will also need to buy the DJI FPV goggles, like Goggles 2, which cost another $649.
No Walksnail Version
Another drawback is the lack of compatibility with the Walksnail Avatar system, which is another digital FPV system that some pilots prefer over the O3 Air Unit. If you are already using the Walksnail system and want to buy a BNF (Bind-N-Fly) quadcopter, you might want to look for other options than the Cinelog25 V2.
In conclusion, the GEPRC Cinelog25 V2 HD with O3 Air Unit is an excellent choice for FPV enthusiasts who want to enjoy high-definition 4k FPV flying in various scenarios. It has a superb anti-shake performance, a fast GPS lock, a propeller guard, and an easy battery replacement. It can also carry a Naked GoPro or other small action cameras for more cinematic footage.